Habitat for Humanity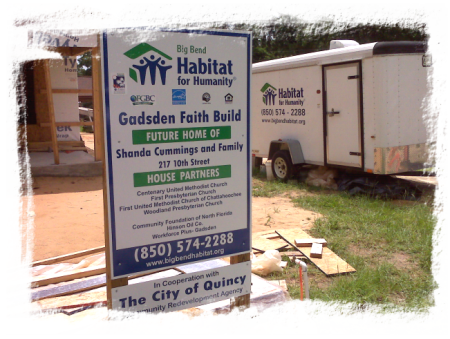 Habitat for Humanity is a nonprofit, ecumenical Christian ministry founded on the conviction that every man, woman, and child should have a decent, safe, and affordable place to live.

We build for people, regardless of race or religion, to help eliminate poverty by providing shelter to those in need. Our houses are simple, decent, and affordable to low-income families around the world.

Centenary United Methodist Church, in partnership with First Presbyterian Church (Quincy), First United Methodist Church (Chattahochee), and Woodland Presbyterian Church (Gretna), began our most recent project at 10th & Laura in Quincy in early June!

We have been donated our time Saturday mornings have been delighted to be helping our neighbors in need.

You can see our weeks of progress in the photos below!



Our Finished House!

Our Work Throughout the Weeks - Click Photos to Enlarge
Habitat for Humanity Photos